RÜM HART, KLAAR KIMMING

"A LARGE OPEN HEART AND A CLEAR HORIZON"

RÜM HART, KLAAR KIMMING

"A LARGE OPEN HEART AND A CLEAR HORIZON"

RÜM HART, KLAAR KIMMING

"A LARGE OPEN HEART AND A CLEAR HORIZON"

RÜM HART, KLAAR KIMMING

"A LARGE OPEN HEART AND A CLEAR HORIZON"

RÜM HART, KLAAR KIMMING

"A LARGE OPEN HEART AND A CLEAR HORIZON"

RÜM HART, KLAAR KIMMING

"A LARGE OPEN HEART AND A CLEAR HORIZON"

RÜM HART, KLAAR KIMMING

"A LARGE OPEN HEART AND A CLEAR HORIZON"

RÜM HART, KLAAR KIMMING

"A LARGE OPEN HEART AND A CLEAR HORIZON"

RÜM HART, KLAAR KIMMING

"A LARGE OPEN HEART AND A CLEAR HORIZON"

RÜM HART, KLAAR KIMMING

"A LARGE OPEN HEART AND A CLEAR HORIZON"

RÜM HART, KLAAR KIMMING

"A LARGE OPEN HEART AND A CLEAR HORIZON"

RÜM HART, KLAAR KIMMING

"A LARGE OPEN HEART AND A CLEAR HORIZON"

RÜM HART, KLAAR KIMMING

"A LARGE OPEN HEART AND A CLEAR HORIZON"

RÜM HART, KLAAR KIMMING

"A LARGE OPEN HEART AND A CLEAR HORIZON"

RÜM HART, KLAAR KIMMING

"A LARGE OPEN HEART AND A CLEAR HORIZON"

RÜM HART, KLAAR KIMMING

"A LARGE OPEN HEART AND A CLEAR HORIZON"

RÜM HART, KLAAR KIMMING

"A LARGE OPEN HEART AND A CLEAR HORIZON"

RÜM HART, KLAAR KIMMING

"A LARGE OPEN HEART AND A CLEAR HORIZON"

RÜM HART, KLAAR KIMMING

"A LARGE OPEN HEART AND A CLEAR HORIZON"

RÜM HART, KLAAR KIMMING

"A LARGE OPEN HEART AND A CLEAR HORIZON"

RÜM HART, KLAAR KIMMING

"A LARGE OPEN HEART AND A CLEAR HORIZON"

RÜM HART, KLAAR KIMMING

"A LARGE OPEN HEART AND A CLEAR HORIZON"

RÜM HART, KLAAR KIMMING

"A LARGE OPEN HEART AND A CLEAR HORIZON"

RÜM HART, KLAAR KIMMING

"A LARGE OPEN HEART AND A CLEAR HORIZON"
HEALTH IS A TASK FOR THE ENTIRE SOCIETY
15 Years SUENJHAID! The Health Captains
 

"RÜM HART, KLAAR KIMMING" – this "Motto" of "A large open heart and clear horizon" of the islander of Föhr we feel as Concerned Citizens strongly committed to design a sustainable value-based Health Care System together. As people and as leaders, we look beyond the horizon of experts towards leadership.

The commitment to value-based Health Care is a task of the entire society!

We look with you in three categories over the horizon:
The HEALTH CAPTAINS – LEADERSHIP – ISLAND OF FOEHR – May 10-13, 2018
The HEALTH TRUSTIES – PHILANTHROPY – HOPPEGARTEN –  1868-2018: 150 Years – Oct 7, 2018
The HEALTH ENTREPRENEURS – SUSTAINABILITY – BERLIN – June 5, 2018 @cdgw.de
This is the core of our multiprofessional and multistakeholder Think-Tank for the transformation of health care and health sciences through the increasing digitization and molecularisation of medicine. From our point of view, our joint task is to create leadership to make the new health sciences innovations as Precision Medicine, Regenerative Medicine, Internetmedicine, Nanomedicine etc. in a global value-based healthcare system situation happen: "From bench to bedside and from bedside to bench and society".

As participants and speakers, we volunteer for the Leadership Think-Tank SUENJHAID! – On Fering, the language of the natives of the North Frisian islander of Foehr "Suenjhaid!" means HEALTH! – like "Santé" in France "Suenjhaid!" is used by us to celebrate live – as in English the term "Cheers" is used to give a toast, we use "Suenjhaid!" in the same sense to create a new "silo free" togetherness in Health Sciences.

Please click through the menu and read also under NAVIGATION about our events and concepts, program commissions and partners – as Concerned Citizien and Health Sciences Professional you are welcome to join us together with your familys and friends.

The main focus of our "silo free" programs is always on the attempt to provide strong multiprofessional "orientation-personalities" from the leadership to the public from health care, health sciences, health policy and related disciplines. Change needs orientation and navigation beyond the horizon by Leaders, therefore our program is not focused on expert panels.

If you want to move things, you need impulses … Thinking together is action!

Yours,

Health Captains of SUENJHAID! – Networking for the Future of Health Sciences together –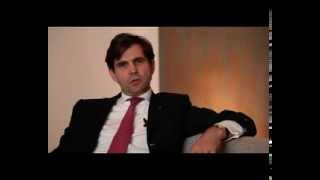 03.01.2014 | Sünjhaid! Die Gesundheitskapitäne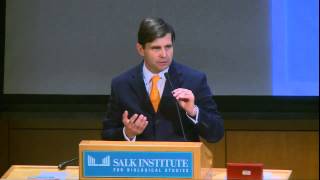 10.01.2015 | Henri M. von Blanquet, M.D., MaHM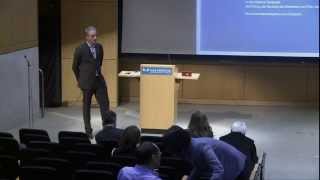 10.01.2015 | Thilo Hölscher, M.D.
03.01.2014 | Sünjhaid! Die Gesundheitskapitäne

"RHÜM HAART, KLAR KIMMING"

10.01.2015 | Henri M. von Blanquet, M.D., MaHM

Founders Thank you Note. Afternoon Session - Final Speech - Schlussrede, Dankesrede am Nachmittag.

10.01.2015 | Thilo Hölscher, M.D.

"Prehospital Stroke Care – Future of Fiction ?". 2nd Afternoon Session - Zweite Nachmittagsrede